as told by Robert Sandall, August 2008.
You will never have heard a story like this.
Because this story can and will only ever belong to one man: Perry Press, founder of Pereds. Close friend to the Beatles, Pink Floyd, Led Zeppelin (the list goes on…), Perry is the person that the cream of our artistic aristocracy turned to when they needed to find somewhere suitable to live.
They still do. From the beginning, friends became clients, and clients became friends. To name but three: it was thanks to his tireless bespoke efforts that George Harrison ended up living in Friar Park at Henley-on-Thames, that Peter Gabriel acquired Box Mill near Bath, and that Jimmy Page bought Plumpton Place in Sussex.
Perry is more than a pioneer (though this is what the pedestrian barbarians of the property business like to call him): rather he is the incognito legend whose instinct, experience and incomparable knowledge of the best has made him the trusted confidant of anyone who values discretion, fine taste and even better advice.
 
The story begins – as all the best stories do – back in the 1960s, when Perry began scouting out houses – big, small, town or country – on behalf of prospective purchasers of his acquaintance. Back then, the principal intermediaries in property transactions were estate agents employed by sellers. But Perry, who has never fancied the salesman's role himself, stood the accepted business model on its head and decided he preferred to look after the buyers.
 
"The problem with being a selling agent is that you can't choose to sell only what you like," he explains, "so crucial objectivity is undermined. For me, the buyer's requirements – the brief – must come first. It is far more interesting and satisfying always to have a specific client in mind when looking at a house."
 
Clients and briefs, however, were not how he saw them in the early days. Perry initially set out with the simple notion of helping himself and his friends to find reasonably comfortable accommodation to rent in a city where a combination of highly restrictive legislation and the conservative habits of old moneyed property owners had caused the letting market to stagnate. For landlords, it was just too much bother; for those young 'heads' drawn to the capital agog with tales of the swinging sixties, the scarcity and high cost of places to stay was a major headache.
 
"The need for somewhere to live became an obsession for me and most of my contemporaries arriving in London at that time," says Perry. "None of us had any money, and certainly not enough to buy a home. So being the least talented among my creative friends I found myself getting up in the morning to buy the early edition of the Evening Standard, phoning in response to small ads, chatting up landlords, and tracking down the best flats."
 
In 1965 Perry came to the realisation that there was more satisfaction to be had from finding homes than in his day job. So he set about learning more by offering his services within the property profession. "Upmarket residential estate agents at the time considered it beneath their dignity to do letting", he explains. Most were dismissive, but an opportunity arose in the letting and management department of Jermyn Street agency James & Jacobs, and within eighteen months or so he and his immediate boss Edward Barnes decided to set up their own specialist practice, aimed at helping to find homes for the writers, painters, musicians and the like of Perry's acquaintance.
 
Pereds – a conflation of the two men's first names – opened a small office in Lower Sloane Street in 1967. One of their earliest successes was a flat in Grosvenor Crescent Mews, Belgravia, found for Perry's pal Alvin Lee, the guitarist with Ten Years After. "It was above stabling and there was more than a whiff of ammonia," Perry recalls, "but the rent was only £12 a week." Another memorable early find was a flat in The Boltons area for drummer Bill Bruford. "He needed somewhere to practice as well as live, and no-one would want to overhear endless drum solos. But I stumbled upon this remarkable flat that had a sort of sub-basement, an underground room that was probably intended as a wine cellar, where he could thump away to his heart's content without disturbing neighbours."
 
Within months, the needs of Pereds' mainly music-oriented clientele – who now included Ronnie Wood, Rod Stewart, Eric Clapton, Van Morrison, Paul and Linda McCartney, the Bee Gees, Peter Frampton, and George and Pattie Harrison – started to change. "A few of my musician friends had gone to America and come back with some dollars, so they were now in a position to consider buying rather than renting." On the one hand, this was a good time for affluent hairy upstarts to enter the upper echelons of the property market, particularly outside of London where an increasing number of distinguished old houses were proving too expensive for their owners to maintain. On the other hand, reticence or embarrassment would often inhibit these down-at-heel proprietors from putting their country piles on the market.
 
A proactive approach was needed to resolve the impasse. Rather than just sitting in the Pereds office scouring the pages of Country Life (even in those days, marketing promoted selling agents ahead of properties, and the best were invariably sold before advertisements appeared), Perry was considerably more energetic, driving around the home counties – sometimes together with his clients – peering through gates and knocking on doors of houses that took their fancy. Although he became adept at reversing up drives, this was not a very productive technique, and he came instead to depend largely on building relationships with the more discreet and reliable of selling agents and other knowledgeable contacts – as well as acquiring a reputation that encouraged potential sellers to get in touch directly. "Almost nobody had any money then except for young creative types, so there was a pretty good chance of agreeing terms if one could only find suitable properties. There weren't the hordes of rich bankers and City boys – or if they existed, they mostly failed to appreciate the joys of old houses and weren't prepared to undertake their maintenance. And what we thought of as glorious seclusion was generally considered unacceptably remote."
 
Alvin Lee again led the way. The first purchase Perry completed as a buyer's agent was when he hunted down a house known as Robin Hood's Barn near Wokingham for Alvin, by then a returning hero of the Woodstock festival – and aptly born and brought up in Nottingham. The other members of Alvin's band also wanted country houses, and their needs were promptly fulfilled in carefully selected spots within the Chilterns. These early transactions enabled Pereds to assemble a team of conveyancing solicitors and surveyors and other professionals Perry still considers essential to help in providing a comprehensive and efficient service handling the mechanics of buying.
 
Not long afterwards Perry hit the bullseye when he placed an ad in the personal column of The Times soliciting a response from anyone wishing to part with a large, secluded country house of character for up to £150,000. This was for his friends George Harrison and Pattie Boyd, who had outgrown George's psychedelic bungalow in Esher and wanted somewhere a bit more spacious – and private. A community of nuns called to say they were considering selling their convent, a fantastic High Victorian gothic folly with lakes and extensive grounds on the edge of Henley-on-Thames. Friar Park duly became Harrison's main home – and the gardens his magnificent obsession – for the remainder of his life.
 
The severe economic downturn in the early 1970s which caused much belt-tightening elsewhere didn't affect the earnings of Britain's top rock stars – or characters like the teenage Richard Branson who sought Perry's advice when acquiring The Manor at Shipton-on-Cherwell, Oxfordshire, to set up his first recording studios – and Pereds were kept busy throughout the decade. Luckily, Perry says, his commissions were sufficiently spaced out so that he was seldom searching for more than a few houses at a time. One extremely satisfying acquisition in the 70s was Crowhurst Place, a romantic moated manor near Lingfield, Surrey, then the home of Sir John Davis, autocratic chairman of The Rank Organisation. One of Davis's downtrodden lackeys had been a working class lad named Terry Nelhams-Wright, who blossomed as pop singer and actor Adam Faith and was for many years one of Pereds' most loyal clients. "He dragged his adorable and long-suffering wife Jackie and their young daughter Katya from one beautiful home to another, but none of us could resist the charms of Crowhurst – nor the irony of buying such a fabulous house from Terry's detested old boss – for his ex-tea boy", recollects Perry, who later introduced Ridley Scott to take it on when Adam and his reluctant family moved to the next one.
 
Perry confirms having found houses for all the members of Led Zeppelin, and is particularly proud of his negotiation of an idyllic farm on the Welsh coast for Robert Plant, when he managed to secure the flock of 300 sheep for free – at the reckless toss of a coin over lunch with the owner. The magnificent moated Horselunges Manor at Hellingly made the perfect lair for Zeppelin's charismatic manager Peter Grant. And Perry notes that few musicians have a greater appreciation of fine architecture than Jimmy Page, for whom he acquired the exotic moated masterpiece ("yes, I know, another one," agrees Perry, "but there's nothing like an old moat to add atmosphere!") Plumpton Place before finding the Zeppelin guitarist an equally fabulous Grade I listed town house, the Tower House in Holland Park.
 
Pereds have done a great deal of work over the years for Pink Floyd, buying numerous houses for band members and their families and staff. These have ranged from an exquisite Georgian gem overlooking Hampstead Heath for Nick Mason, to a series of exceptional homes in London, the country and abroad for Roger Waters. Hook End Manor, a house near Henley originally found for Alvin Lee as a replacement when Robin Hood's Barn was sold to a developer for a small fortune, was passed on to David Gilmour – for whom Perry later found what he describes as "a blissfully laid-back farm in my favourite part of rural Sussex".
 
The Who is another band for whom Pereds found homes for all its members, including Quarwood at Stow-on-the-Wold in Gloucestershire for John Entwistle ("acquired from a very nice Jewish pig-farmer", reports Perry), and a lovely old ironmaster's estate in East Sussex where Roger Daltrey was able to set up the trout farm he'd always wanted. "If there is a key to success", Perry explains, "perhaps it is the instinctive ability to identify with what you would want if you were the client." In the case of the client called Keith Moon, who readily saw the merits of houses Perry selected, there was merely the risk when house-hunting that the pink Rolls Royce would be diverted en-route to a topless bar in St James's and time would pass far too quickly.
 
A memorable 1970s purchase for Keith Moon was from Peter Collinson, the film director responsible for the original version of The Italian Job, who blew up a Victorian house at St Anne's Hill (filming the dramatic demolition for a fee that amply covered the fine for failing to secure planning permission), and subsequently re-built it in contemporary style as a series of pyramids that he considered indestructible. Needless to say, Keith proved him wrong about this.
 
Although some clients are still happily settled in the homes found for them by Pereds thirty or more years ago, others have become "empty-nesters" as their children have grown and left home. Downsizing presents its own peculiar difficulties: "It's a tricky transition as smaller houses are seldom generously proportioned", explains Perry's right-hand man Ross Ward. But disposing of the last one is readily taken care of: "Pereds will happily act as selling agents in the case of houses we previously acquired," says Ross. "They invariably have special qualities and deserve appreciative new owners. And careful juggling is often necessary to ensure clients don't end up with two homes or no home."
 
Finding those first homes-away-from-home for the offspring of Pereds' long-standing clients has turned out to be challenging for Perry and Ross. The unprecedented rise in prices, particularly in the happening areas where they all want to be (Pereds has moved offices only once – from Chelsea to "the perfect building" in Holland Park in the 1970s – and their new patch and the adjoining Notting Hill have become perhaps the most rapidly gentrified parts of London) has meant a struggle to find suitable properties even for those well provided for by trust funds. "The most valuable resource in avoiding many of the pitfalls when buying in such competitive situations", says Ross, "is the team of professionals – solicitors, surveyors, engineers, architects, insurers and the like – built up over many years, whom we can rely on to provide the necessary support, frequently at short notice."
 
The 1980s saw a proliferation of "acquisition agents", with every used car salesman and his brother-in-law appearing to jump on the bandwagon to follow in Pereds' pioneering footsteps, some unashamedly mimicking the firm and even pursuing its clients. "Representing buyers" became a fashionable phrase along with "growing the business" in an age when corporate culture and self-promotion replaced integrity and experience. Pereds resolutely bucked the trend, insisting on remaining a small private consultancy offering the tried and tested values of service and discretion – with a vital spark of inspiration and creativity. "I'm optimistic that at least the worst excesses of the 'greed is good' era are behind us", Perry says. And while many of the more flamboyant PR-driven agencies have flourished and faded, Pereds continue to provide what their clients want: personal attention in finding and acquiring the very best homes.
 
In recent years, Pereds' increasingly wealthy clients have looked abroad for places to buy, but Perry urges caution. Though he has house-hunted in New York and Hollywood and acquired gorgeous homes in Tuscany and the South of France, as well as helping David Bowie to pass on his Mustique hideaway to Felix Dennis, his general view is that holiday homes should be rented rather than purchased.
 
"Although it's a great temptation and I can never visit cities like Rome, Paris or Sydney without fantasizing, buying far-flung homes as an indulgence is seldom a good idea," Perry suggests.

"I have talked myself out of plenty of overseas adventures because I felt that purchases weren't justified by the amount of time they were likely to be used. I have put a lot of effort into recruiting reliable staff to look after holiday homes, only for those staff to end up deriving more enjoyment from the property than our clients."
 
This view has softened more recently as his contemporaries have reached the age when spending as much as half the year abroad is a realistic possibility, so "owning a home where the sun shines from November to February becomes not only tempting but perhaps a practical step towards a healthier, longer life."
 
As for the identities of Pereds' current clients, Perry and Ross are much too discreet to reveal any clues. But it's no secret that those whose privacy they carefully guard still include the Titans of the entertainment world as well as successful sportsmen and a fair sprinkling of the more astute City types who appreciate quality of service and an eye for detail.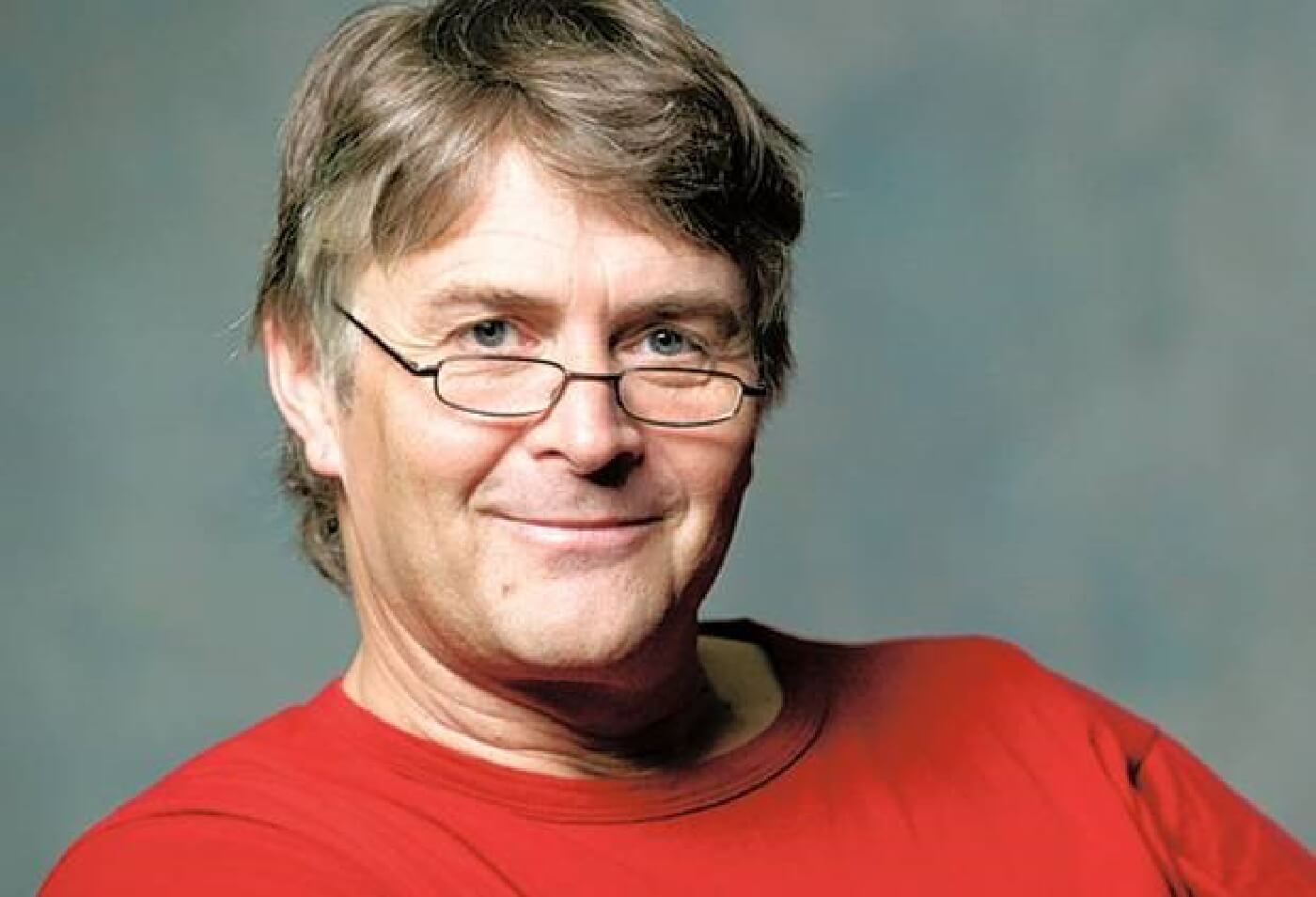 Writer, journalist, presenter, gentleman